The 2021 Annual Fundraising Photo Calendar Contest has been remarkable as always.  29 gifted photographers submitted over 100 amazing images to the contest. It was very difficult to narrow al these entries down to only a few for inclusion in the calendar.
Thank you to  the following photographers for your entries:  Dina Baker, Susan Baptista, Olga Boltalina, Jerry Chase, Brian Colon, Vaughn Cottman, Roberta Dillman, Kerrie Dreher, Steve & Cheryle Engeman,  Paul Greene, Jackie Klieger, Theresa Jordan, Mark Forbes, Mark Fuller, Nancy Levinger, Summit Liu, Pat McCracken, William McIntyre, Michael Meyer, Craig Meurer, Monica Morrison, Dan O'Donnell, Eden Ravecca, Hildy Reiser, Tom Schultz, Susan Stekoli, Steven Strauss, and Anne Whitehurst.
The funds generated by this calendar will help to pay for the rehabilitation of injured and sick raptors. Your Photographs are saving lives!
2021 Featured Images
Not pictured are Australian Kestrel by Steven Strauss and November - Great Horned Owl by Michael Meyer
In addition to the above featured photographs, inset images will be found throughout the calendar from the following photographers: Dina Baker, Susan Baptista, Vaughn Cottman, Roberta Dillman, Kerri Dreher, Mark Fuller, Summit Liu, Craig Meurer, Eden Ravecca, Hildy Reiser, and Steve Strauss.
Sponsors needed!
By including your business or name in the calendar you will be helping to give injured raptors "A Second Chance at Freedom". Learn more here: 2021 Calendar Sponsorship Form
Thank You to the Sponsors of this years Calendar
Foothills Sponsor:
Rolling Plains Sponsor: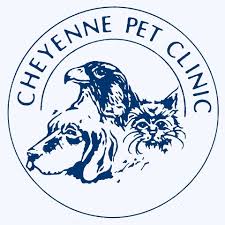 River Delta Sponsor:


Forest Edge Sponsor:
Alpine Vista Sponsor:   Hildy Reiser
This calendar will be another wonderful work of art to hang on your walls.  Calendars go on sale in mid-September for $10 each (plus applicable sales tax and shipping costs).  The purchase of this calendar makes it possible to care for sick and injured raptors coming through our doors daily.