Swainson's Hawk (Buteo swainsoni)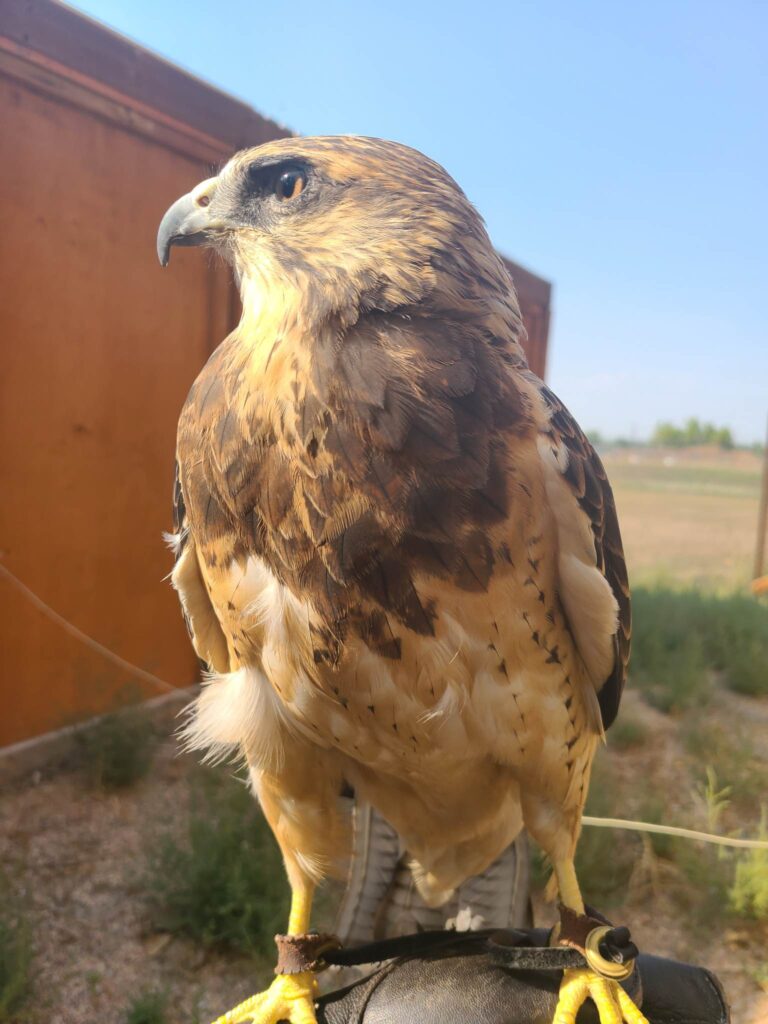 As a hatch-year immature Swainson's Hawk, this amazing raptor was rescued by the Raptor Conservation Alliance of Nebraska. Upon rescue, this hawk suffered from major head trauma from probably being hit by a car. He had a fractured skull and a damaged right eye. These injuries eventually lead this hawk to be permanently disabled and unable to returned to the wild.
The amazing team at Nature's Educators took on this Swainson's Hawk as an Educational Ambassador. Nature's Educators gave this sweet soul a wonderful home and great strides toward becoming an Educational Ambassador.
RMRP is absolutely ecstatic that our amazing friends at Nature's Educators decided to transfer this Eastern Screech Owl to RMRP to join the ranks of our Educational Ambassadors. We are so thankful to our friends as they help us build our Ambassador ranks with amazing raptors!
As a part of the RMRP Team, this Swainson's Hawk has become a huge favorite of staff, volunteers, and supporters as his sweet yet spicy attitude shines through to everyone who meets him.
Adopt Me