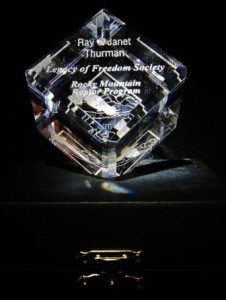 The Legacy Of Freedom Society has been created to honor those that have decided to give a future gift to RMRP of any amount through their will or other means.
By joining now, we can thank you during your lifetime for your future gift. Your decision will help us continue to save and release raptors, conduct essential research, and educate children and adults about why raptors matter.
Designating the Rocky Mountain Raptor Program as a beneficiary will help ensure a secure future for the program, and you'll be making the world a better place!
To become a member of the Legacy of Freedom Society please fill out the Legacy of Freedom Gift Intention form and submit to Carin@rmrp.org, or send to our mailing address.
Information for your Attorney or Financial Planner
It's easy to make a gift to the Rocky Mountain Raptor Program in your will. All it takes is a quick phone call to your attorney or financial planner to add RMRP to your will. Simply give them this sentence:
"I give $_________or _________% (or a specific account or asset) to the Rocky Mountain Raptor Program, located in Fort Collins, Colorado, to be used for its activities and programs."
Our legal name: Rocky Mountain Raptor Program
Business address: 2519 South Shields Street, #115, Fort Collins, CO 80525
Federal tax ID#: 90-0131614
Type of entity: Colorado nonprofit organization
What qualifies as a gift?
Your gift can take many forms. Here is a partial listing:
Cash
Real estate or property
Investments such as stocks, bonds, or certificates of deposits
Bank accounts
A percentage of your estate or assets
You can make the RMRP a beneficiary of a life insurance policy or retirement plan.
No Will? No Problem!
There are easy ways you can make future gifts to RMRP from bank or investment accounts.
Bank Accounts POD - A POD is a simple agreement telling the bank who will inherit a bank account. You can add a "payable-on-death" (POD) designation to savings accounts or CD's. You still control the money in the account . Your beneficiary has no rights to the money. You can spend it all if you want. After your lifetime, the beneficiary claims the money directly from the bank, without probate.
Investment Accounts TOD - You can register stocks and bonds in a "transfer-on-death" (TOD) form. If you register an account using a TOD (also called beneficiary) form, the beneficiary you name will inherit the account automatically after your lifetime. No probate court proceedings will be necessary; the beneficiary will deal directly with the brokerage company to transfer the account.
Real Estate TOD - Similarly, you may leave real estate with TOD deeds, also called beneficiary deeds. You sign and record the deed now, but it doesn't take effect until after your lifetime. You can revoke the deed or sell the property at any time; the beneficiary you name on the deed has no rights until after your lifetime.
These forms can greatly simplify your future gift plans. They are simple to create and happen outside probate. It is as simple as asking your bank, brokerage firm, insurance company, employers or financial advisor for a form. At the bank, you can do it right there on the spot.
Thank you for your belief in our lifesaving and life-changing mission, and for creating a lasting legacy, ensuring that our important work will continue for generations.
Questions? Need Help? Give us a call at 970-484-7756 or email carin@rmrp.org.
Thank You to all our members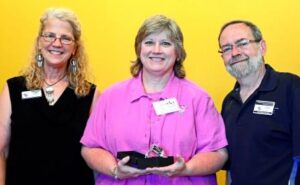 The Legacy of Freedom Society is a remarkable group of people who help to ensure a strong future for the Rocky Mountain Raptor Program through a future gift in their will or estate. We thank them for their dedication to our life-saving mission, and for leaving their legacy to lift up our patients in their time of need.

LEGACY OF FREEDOM MEMBERS 
Barb and Bernie Alexy
James T. Alsop
Elizabeth A. Armour & Philip Rakita
Susan Baker & Stephen Scheid
Maxine Benjamin, DVM
Bob Bixler & Colleen Shannon
Mara Blatt
Dave & Kerry Brookman
Fred & Cynthia Burdick
Armand & Lauren Charbonneau
Amie & Benji Durden
John Feist
Bob & Rose Francella
Bob Heer & Mary Kolesnyk
J. Michele Hogan
Gene & Susan Humphries
Bob Janis
Barbara Jones
Maria Jones
Rick Luebs
Jim & Joanne Matson
Kathryn A. Merkel
The Morine Family Trust
August A. Pfeiffer & Christel Pfeiffer
Helen Quintana
Vic & MC Reichman
Hildegard Reiser
Melissa Risley
Dr. Steve Ryder
Tamara & Dan Scace
Paul & Laura Schafer
Alan Serino
Allison Sheldon & Ric Dudley
Cordelia & Amanda Stone
Mary K. Stallings
Ray & Janet Thurman
Rebecca VanPelt
Ronald Villiotti
Suzanne Westgaard
Lisa Winta