Do you usual shopping for groceries or gifts and these companies will give back at NO COST TO YOU! Make your purchases benefit you and the raptors you love.
King Sooper/Kroger/City Market Community Partners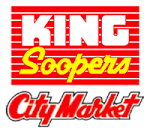 Did you know that when you shop at any Kroger store, such as King Soopers or City Market, you can support the RMRP?? Register your Shopper Card or your Alt # and the choose to enroll in Community Rewards. Enroll to support Rocky Mountain Raptor Program and your regular shopping can support the RMRP at NO COST TO YOU! Our organization ID is BF841.
For King Soopers Stores – go to http://www.kingsoopers.com
For City Market Stores – go to http://www.citymarket.com
Pampered Chef
Pampered Chef Coordinator Claudine Otey is excited to offer fundraisers to support RMRP! Host a Pampered Chef Party (virtually or in-person), and Pampered Chef will donate part of their proceeds to RMRP.
You can contact Claudine at (719)213-3335 or click an option below:
Books for Good
Books for Good of Fletcher, NC is a second-hand book store dedicated to supporting non-profits around the country. Sales at their store go toward helping tons of causes, including RMRP!